Why Play Matters in the Early Years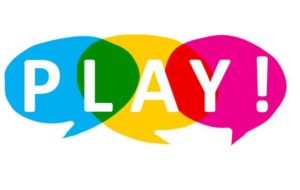 Children are motivated to learn through their own curiosity and therefore, play is one of the important factors in which a child is able to learn and develop.
Play can help a child to be a confident, independent learner and gain a sense of his or her own abilities. Through exploration and investigation, children can become very focused in what they are doing.
Play helps to nurture a child's imaginative skills and is an integral part of a child's early years. Children are able to learn many skills such as social skills, communication with others, emotions and how to be creative. Essential skills such as turn taking, interacting with other children, including adults are also learnt through play.
Through actively learning children are able to become aware of their own learning and the goals they wish to achieve. If we follow a child's interest, they will become deeply involved and motivated to learn. Through play, children are able to try out new ideas and use a variety of vocabulary whilst they exercise their imagination.
Play nurtures the development and need to learn. For example, a baby may shake a rattle, play peek a boo and this can be carried out by a child alone or in a group with other children.
Adults communicate with children through play and give support to children knowing when to intervene and when not to intervene. When given their own space, children are able to follow their interests and become motivated to learn.
When we give children their own space to move, balance and challenge themselves they will try new activities and judge risks for themselves. Play allows children a choice to choose the activity for themselves. Adults notice the resources that arouse a child's curiosity and look for signs of deep involvement to gain an understanding of what the child enjoys playing with and how they learn.
Play is fun and children learn to play alone or with others. This supports a child's social skills in their life. Furthermore, research informs us that play has many benefits for children and improves their health and quality of life.
Play is flexible and there is no right or wrong way. It may be active, subdued, imaginative or exploratory. It can be carried out alone or with others. Play is freely chosen, personally directed and intrinsically motivated.
Download: Guidance for parents/carers about your child's learning and development in the Early Years Foundation Stage
EYFS
Sawston Nursery follows the Early Years Foundation Stage, which is a statutory framework and provides a curriculum, which is coherently planned and sequenced. The Early Years Foundation Stage comprises of welfare requirements and learning and development requirements, which are followed in the nursery to ensure the best possible outcomes for the child.
If you want to find out more about the Early Years Foundation Stage please click on the link below: