Musical Bumps
Musical Bumps takes place in the nursery once a month where children have the opportunity to take part in top quality friendly music classes with traditional songs and lullabies, musical games and percussion from around the world. The sessions are carefully planned to support each stage of development looking at children's social skills, early literacy and numeracy, school readiness and those all-important musical skills too!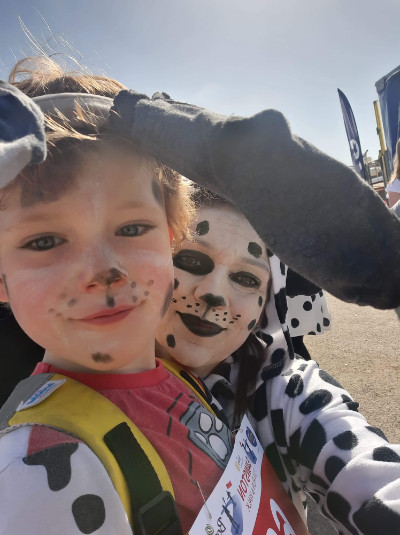 Community
The children at Sawston Nursery value individuals within our community and our Pre School children visit the nearby Residential Home, Orchard House regularly. We are able to share different activities such as Yoga Sessions, Craft Activities and Social Interactions with the residents and sometimes we stay for afternoon tea making a difference in other people's lives.
Outdoor Learning Environment
Research informs us that children and young people are stimulated by the outdoors and typically experience, over time an increase in their self-belief, confidence, learning capacity, enthusiasm, communication and problem solving skills. The children at Sawston Nursery are able to access the outdoor learning environment on a regular basis and children are able to undertake a range of practical activities and carry out small achievable tasks. Team working is encouraged and also children develop their independent learning creating a lifelong relationship with natural spaces.
Super Stars Sports Club
Super Star Sports are a national coaching company who are dedicated to raising the profile of physical education and ensuring children develop happy and healthy lifestyles.
Visits to Sawston Nursery take place on a regular basis so that children are able to take part in fun sessions specifically developed encouraging children to keep fit, healthy, active and healthy.
Furthermore, the sessions will help to support children's self-esteem, well-being, communication skills, confidence and passion for an active lifestyle through fun based sessions.
How Super Stars Sports work with the Early Years Foundation Stage
'Our number one priority at Super Star Sports is to positively influence the next generation through enjoyment, engagement and creativity, ensuring that sport, exercise and healthy living is a child's number one priority for life.
We achieve this by offering equal opportunities for every child of every age and ability, across our national movement which will educate and inspire by unleashing the power of sport!
Our very own Early Years Foundation Stage Curriculum is the product of years of experience of being the UK's leading provider of nursery sports coaching and developed by our senior coaches to combine EYFS areas of learning and fun-based learning in every session'.